Holyrood High School at Parliament
10 MCPs hold climate surgery in Parliamentary chamber
10 Members of Children's Parliament from Holyrood RC High School in Edinburgh who were involved Scotland's Climate Assembly held a surgery in the Parliament chamber on Friday. They discussed their experiences of climate action with the Presiding Officer for Scottish Parliament, Alison Johnstone, and the Children and Young People's Commissioner for Scotland, Bruce Adamson.
The children had 4 key calls to action for elected representatives in Scotland to take forward. They want to see the following actions realised:
Accessible sources of sustainable electricity made available
More community gardens where people live and work
More green spaces wherever possible, such as on buildings
Ensuring that children learn about climate change even earlier in school.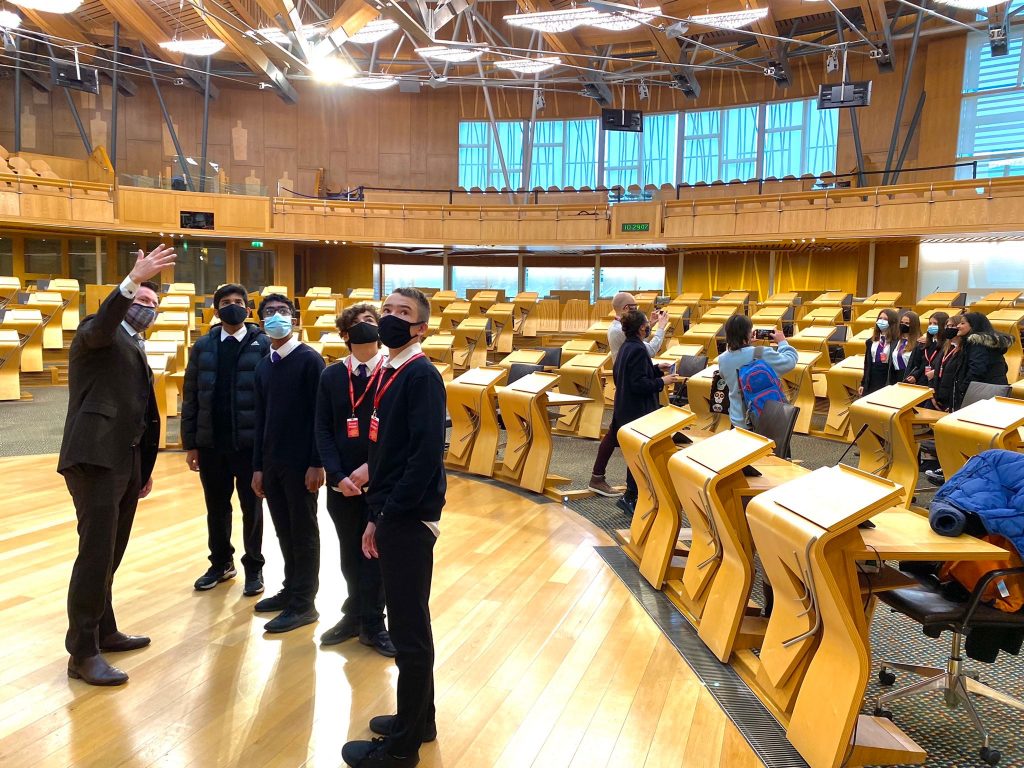 They also asked for the support of the Commissioner and the Presiding Officer to help them be involved in climate action, specifically around supporting Scotland's farms to adapt to climate change. Reflecting on their participation in The Moment, one of the MCPs said that "After…today, I feel more confidence to speak to adults and decision makers about climate change" while another MCP had a key message for adults: "I hope they [the elected representatives in Scotland] will do something with what we discussed today."