The Moment
Have your say on 29th October 2021, a day of climate surgeries between children, young people and adult decision-makers across Scotland!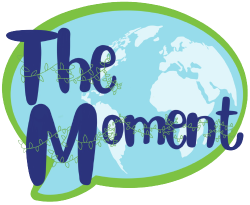 29th OCTOBER 2021
On Friday 29th October 2021, children and young people across Scotland are holding meetings with their local decision-makers (called elected representatives) to discuss their calls to action around what Scotland should do to tackle climate change. We're here to help you join in!

For top tips on how to plan and hold a meeting (called a climate surgery) with your elected representative, head over to Have Your Say missions here.

After The Moment has taken place, use our interactive map to share stories about how your climate surgery went with your elected representatives. Adults can support you to do this using our Guide for Supporting Adults.

You can also share your stories with us or share what you have been doing using the hashtag #TheMoment on social media.

The Moment supports children and young people to share Calls to Action around climate change. Adult representatives will hear your ideas and build a national picture of engagement with children's voices across Scotland through The Map. The Map will be showcased as part of COP26, including being presented to international parliamentarians at Globe Legislators' COP26 Summit on Friday 5th November 2021.