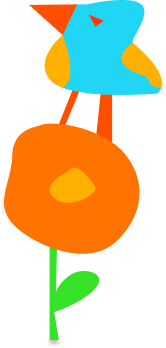 More Inspiration
There are many brilliant organisations and groups supporting children to learn about climate change and take their own climate action at home, at school and in the community. Here's some links to get you started:
ScotGov has created a website for primary school children to explore climate change science in the lead up to COP26.
To explore local community action, the Western Isles and Outer Hebrides libraries have teamed up to create climate resources and spaces for children to come together which can be found here
In Glasgow, Moths to a Flame have created an in-person art installation capturing children's views on climate change. The description and location of the artwork can be found here.
For older children, the YoungScot co-design group has created a programme for young people to work together on climate policy and climate action before COP26. The programme details can be found here.
This is a growing list! If you would like to add your resource or website to this page, please get in touch with Sophia at sophia@childrensparliament.org.uk.

For Adults
Join our Unfearties! Movement here.

Unfearties are individuals who are not feart (afraid). Unfearties are brave in discussing and defending children's human rights. Unfearties make a difference in children's lives by keeping the promises enshrined in the UNCRC.

"Before, I didn't feel like I could voice my concerns, but being an Unfeartie helps my confidence as I know there are other people who share my ideas; it makes me feel the courage I need to speak out for children."

Children's Parliament
About us
Established in 1996, Children's Parliament is Scotland's centre of excellence for children's human rights, participation and engagement.
Our dream is that children grow up in a world of love, happiness and understanding. Our mission is to inspire greater awareness and understanding of the power of children's human rights, and to support the implementation of the UN Convention on the Rights of the Child across Scotland.
Through rights-based, creative practice, we provide younger children across Scotland with opportunities to share their experiences, thoughts and feelings so that they can influence positive change in their lives at home, in school and in the community.
About Us
Email: info@childrensparliament.org.uk
Twitter: @creative_voices
Instagram: @childrensparliament
Our Partners